This is how I spent my 20th birthday:
6 hours of studying these!
I had coffee with my beautiful friend. Some of you might now her blog: Leoonas
In the beginning of the evening I went to my favorite restaurant with Senni. The food and the company that I had are always really good:)
Here is my darling friend enjoying of the wonderful food!
After dinner we walked little bit in my favorite part of the city: Punavuori.
Then we walked to my car a drove home.
Because the weather was so good we decided to pay a little visit to Westendii
--and we took heaps of pictures:D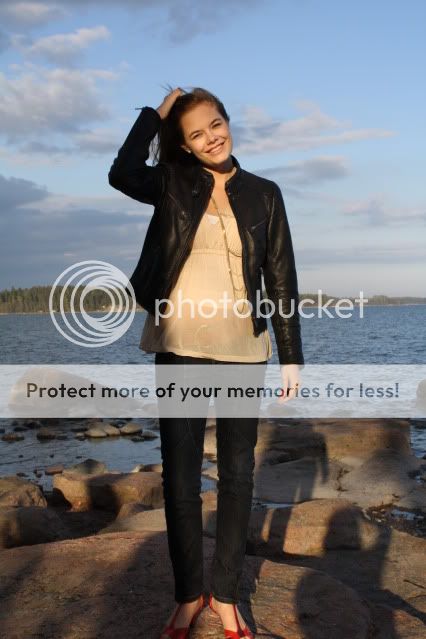 Haha :) I was imitating Senni! She was so cute when she was taking pictures<3
Our cute shoes. Senni´s ballerinas are from Steve Madden and mine are from Bianco.
Here are some of the birthday presents that I got: Chloe perfume,Chanel nailpolish,Coconut shower cream,body scrub and a lip butter.
Also I got some underwear,new watch,martini glass and so on:)
Now I gotta get back to my books and the room needs some serious cleaning!! But so far my day has been pretty productive. I´ve studied a bit and I finally made my graduation speech!! I am so relieved about that now I got one thing less to stress about:)
xx