I know that in the blog world everybody is talking about the fall 2009 collection but for me and the other peoples spring/ summer are the upcoming seasons. So I made these couple collages of pieces that I will/would like to wear.
Basic black & white combination is something that I never get sick of.
For sure this spring I am going to wear my Hugo Boss blazer a lot! ( bought it last summer)
I actually have bought my jumpsuit already. I am sure its going to be something that I will wear a lot. The other pieces that I collected to this collage are something ( among others) that are in my shopping list.
-black leather jacket
-Comfy ballerinas
- black satchel bag
- RayBan sunnies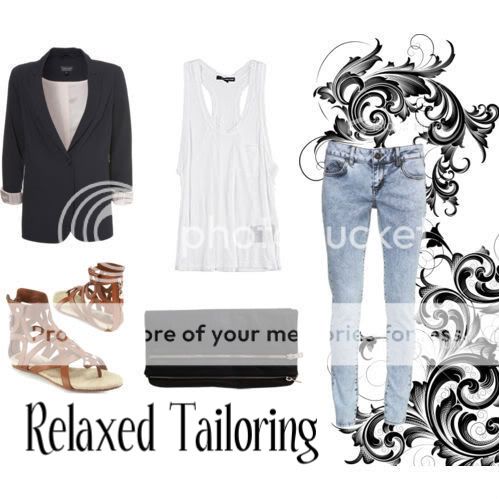 This definitely my favorite look for this spring/ summer. In a way this outfit has already become my very own uniform!:)
I kind of fallen in love with feathers! Can´t help it. Well this is a feather dress that I almost bought from Reiss for my graduation. Anyways I can´t wait for my little hunt to find my perfect graduation dress. I am sure its going to be lot of fun! ( NYC trip is only a month away)
Nude has always been one of my favorite colour. I am sure its something that all Scandinavians have in common. Anyways nude is definitely one of the it colors of the next season. I spotted that Tiger Of Sweden has lot of nude colour in their newest collection if you are interested of buying nude quality pieces.