Sienna Miller was recently won the Elle Style Icon Award. Like me some of you might question that does she really have that great, unique and fashion forward style. Well at least I haven´t noticed her wearing anything special for years. So I decided to do a little research of what she´s been wearing for the past year. This is what I found and I´ll have to say that like our Mischa Barton she is getting back. I absolutely love the outfits that she wore to Elle Style Awards and the second picture in which she is wearing those gorgeous Chloe boots. Me likey:D
Absolutely gorgeous!
I absolutely adore these Chloe boots!
One thing that I like about Sienna is the simplicity and the way she combines her favorite accessories together. This is a great example of a simple chic summer outfit.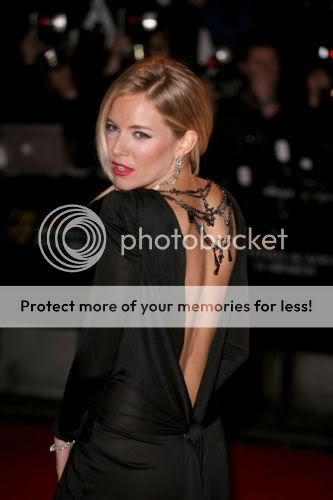 I adore this long black maxi dress. Its really simple from the front but the back of the dress makes it really special. Ofcourse those red lips and the jewellery in the back are the cherry in the top!
Another thing that I like about Sienna is that she is normal celebrity. She wears a lot of her clothes many times. This red jacket is a great example. I spotted her wearing this various times.
But like me she just combines it differently every single time.
Also I like that everything you see her wear is really something that I wear every single day. Those shoes are really cool. The cut in the front of the shoe is great. For all the girls in Finland Bianco has/ had that kind of shoes. My best friend has them:) Unfortunately we don´t have the same shoe size:(
Well back to Sienna! Do you think she deserved this Elle Style Icon award?